Unleashing the power of light
When you're considering the interior design of a room, whether a restaurant or bar, office space or your front room, it can be easy to choose blinds or drapes based purely on their style and aesthetic value. However, there is something else very important to consider, and that is how you want to use light in the room.
Blinds can determine the amount of control you have over the natural light streaming in (or not as the case may be) as well as determine the mood and atmosphere. It is important to consider whether you want a room to have one feel throughout the day - for example, a productive and creative office space - or whether you want to have two or multiple uses for the room. An example could be a light and airy daytime cafe that becomes a more intimate bar at night, or a room used for large bright corporate events, weddings with fairy lights or discos with coloured lights. Other questions to ask include, 'what do you want people to remember?' Do you want lights that are a talking feature or instead have a range that blends into the overall feel of the room?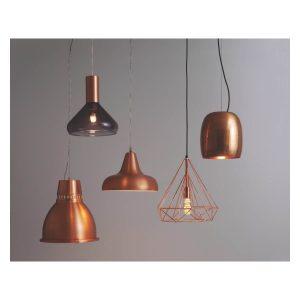 Light's effect on mood.
Beyond the aesthetic use of lighting design and creating atmosphere, light has been shown to actually affect people's moods and actions, even their decision making. In this study from Cornell University, researchers found that lighting and music affected food consumption and satisfaction in surprising ways. This is something to definitely consider if you own a restaurant. Do you want your customers to linger or get them through quickly?
This article is helpful when considering the lighting around your home, suggesting five ways light affects us. A few years ago, the Huffington Post summarised research published in the Journal of Consumer Psychology, showing the intensity of light could also have an impact on the intensity of our emotions.
Light's effect on colour.
I'm sure we've all done it - brought home a paint sample to try on the wall, only to find the colour looks completely different than it did under the bright lights of the DIY store. It could be you're now looking at the colour in the light of the morning sun, or under a warm light as opposed to the bright fluorescent lights you find in most stores. Farrow & Ball have written some helpful guidance on how light can effect your colours.


Current lighting trends.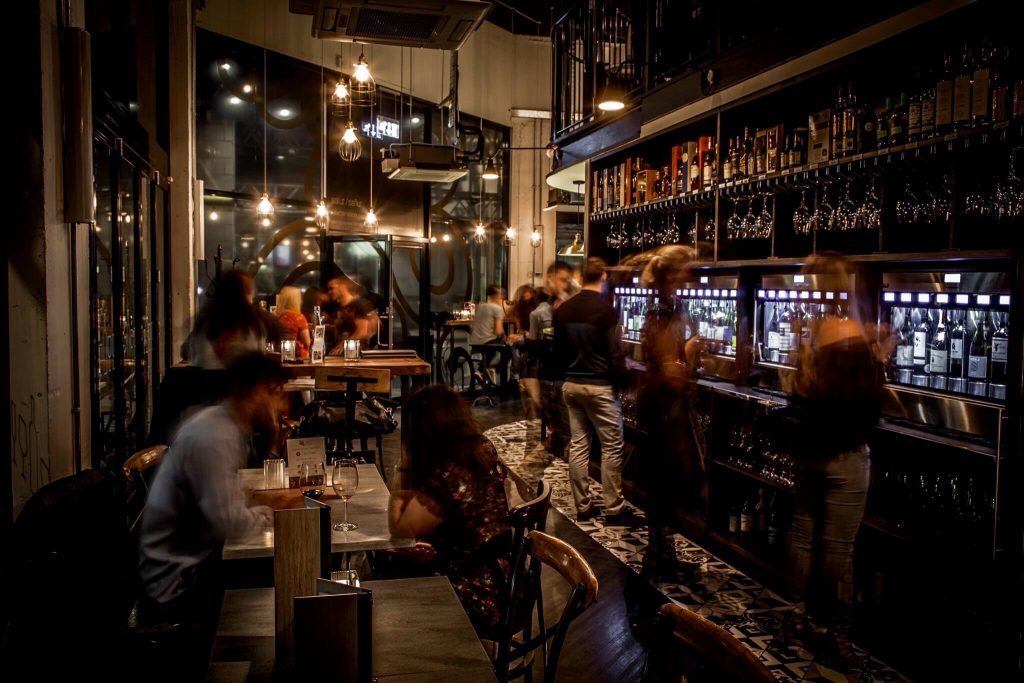 Two huge trends in lighting right now are the more industrial copper fixtures and exposed filaments with caged bulbs. Great examples of these can be seen at Salut Wines (pictured right) in Manchester and Scene Indian Restaurant (above). Whilst you're there, you might as well check out the beautiful awnings we did for them too!**
Light design worth talking about.
If you're managing a restaurant or bar, or perhaps working in a creative agency office, you can be that bit more adventurous with your lighting choices. Lighting can become quite the talking point. Here are some original designs that particularly took our fancy.
Lollipop inspired designs - lights good enough to lick.
This bespoke diamond range is both structural and striking.
Mirrored ceilings are a clever way to amplify your light source, taking subtle lighting to dramatic.
It is worth taking the time to consider how interior blinds could affect your space and the control you want to have. If you have questions about how your choice of blind design, style or fabric can affect the use of light or colour, please don't hesitate to get in touch and we can talk through the options available to you.
**Salut Wines have our A Series installed, whilst Scene have gone for the R101: Eliminate / CW101