The Wonder of Fabrics
When it comes to fabric, the North has a rich history of textile production and innovation. This history dates back to 1781 when Richard Arkwright opened the world's first steam-driven textile mill in Manchester. Manchester and the surrounding towns proved to be ideal locations for production because there was a constant power supply in the fast-flowing rivers that tumbled from the Pennines.
The number of mills in Manchester peaked at 108 in 1853 and, as numbers began to decline, other towns in the region saw a boost in trade. Bury, Rochdale and Bolton were famed for their mills, as was Oldham, which at its peak was the largest cotton-spinning town in the world.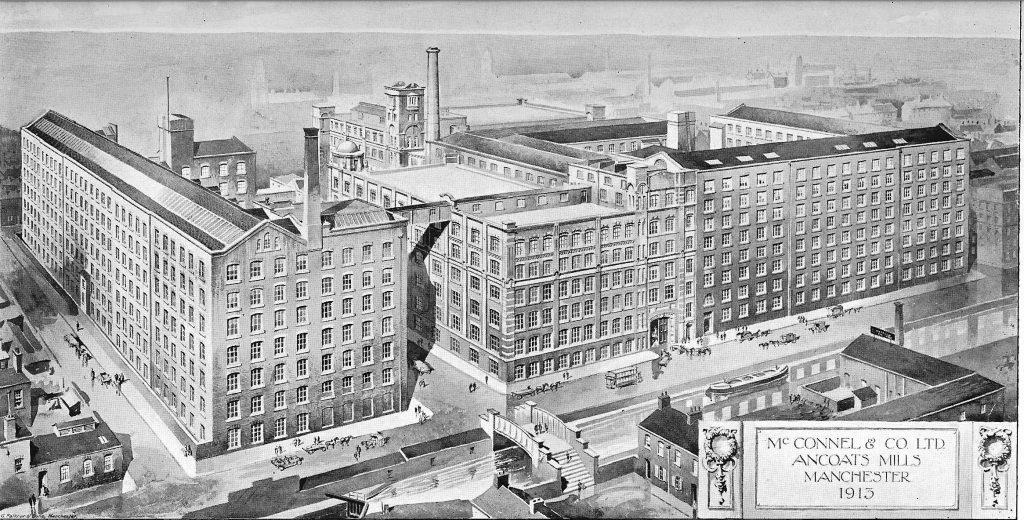 Britain's cotton industry reached its peak in 1912 when eight billion yards of cloth were being produced and Manchester held the status of International Centre of the Cotton Trade and Textile Industry, fondly known as Cottonopolis. Manchester, and the towns of the region, generated much of Britain's 19th century wealth, as well as pioneering much of its technological groundbreaking achievements.
A Material to Change the World
Jump to the present day and the north continues to innovate with materials (except now, conditions are light and airy and workers tend not to lose a finger!).
As the Museum of Science & Industry website asks us,
"What's invisible to the human eye, thinner than a human hair and 200 times tougher than steel?"

The answer? Graphene.
In 2004, scientists at the University of Manchester first isolated graphene, made from a single atom layer of carbon.
Lightweight, super conductive and super strong, graphene is set to change the world we live in. It has the potential to reshape the way we think about design and manufacture in a number of areas, from racing cars to mobile phones.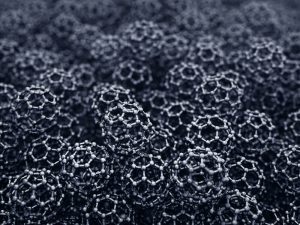 has an exhibition exploring this cutting edge material technology running from July 2016 – June 2017. Entitled, Wonder Materials: Graphene and Beyond, the exhibition takes you through a journey with scientists and artists in partnership with the National Graphene Institute at The University of Manchester.
"The world's thinnest material is set to revolutionise almost every part of everyday life." University of Manchester
Innovative Solar Shading
At James Robertshaw, we have a high value for innovation and invest in forward-thinking design and manufacturing. A big part of this is evident in the fabric we choose to work with. One of our suppliers of intelligent fabric, for both internal and external solar shading, is Mermet UK. Mermet produce coated fibreglass fabrics which are suitable for a number of uses. Mermet have been weaving in glass fibre for over 60 years, with coated yarns for the solar shading industry for over 40 years. The glass fibre cored yarn does not stretch; being made from sand, it does not burn. These features facilitate the weaving of wide fabrics to over 3m, that do not move and lie flat. These features are crucial for interior fabrics, particularly in the public and commercial sectors.
So, why do we choose glass fibre based fabrics? Because they are:
Extremely stable
Easy to clean
Good for print
Anti-microbial
Moisture resistant
Contain UV stabilisers
Give privacy
Offer heat control
And with 500 colours to choose from, we can make them fit any aesthetic requirements.
Beyond What's Visible
Beyond aesthetics and solar shading, there is something else worth considering – acoustics. Again, here Mermet can offer some innovate solutions.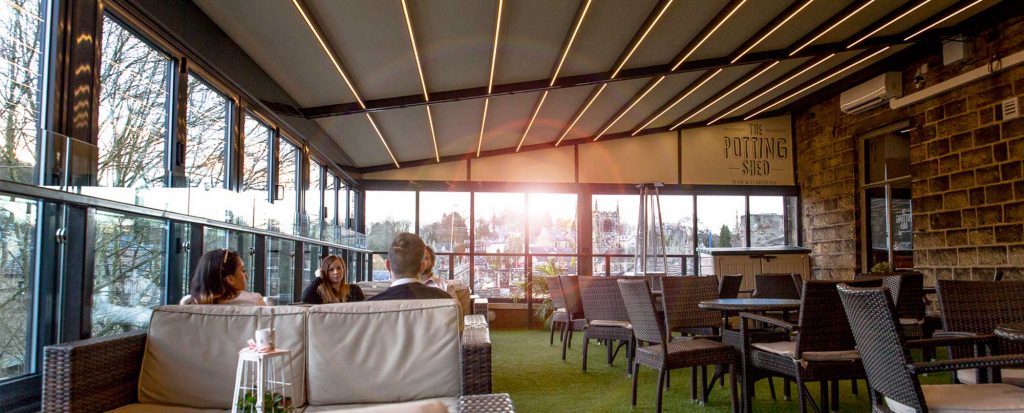 Acoustically absorbent – bringing clarity to sound
Can't hear what the other person is saying in your favourite bar? The problem may not be noise volume, but a lack of clarity to the sound. Sound reverberation or unintelligibility, is caused by sound rebounding from surfaces of difference distances away from the source, their reflections, or echoes, taking varying lengths of time to return. A single sound becomes a chain of multiple sounds. Hard smooth walls and ceilings are part of the problem, with glass one of the worst culprits. Mermet offer their Acoustis 50 range as a solution. It can cover the glass or wall, absorbing the sound, but is also thin, easy to remove and put away when not needed.
Acoustically transparent – doesn't muffle the sound
In some cases, you might be looking for a blind to cover walls or ceilings that is acoustically transparent, in order that acoustically absorbent foams hidden behind them can still work. Alternatively, home cinemas and screening rooms often wish to hide loudspeakers within the wall without muffling the sound. Mermet offer feature in their Mermet Screen Vision and Satine fabrics which have dimensional stability, top level fire ratings and can be easily cleaned.
With the number of variables available, it can be overwhelming. That's why we recommend chatting through your requirements with one of our experts before finalising your brief and obtaining an accurate quotation. We will ask you the questions you haven't thought to ask yet!
If you're working in a space that requires clever blinds, a stretched ceiling, or a large awning that offers more than you average solar shade, please get in touch and we can talk you through the options available.
If you like the history bit, a list of the main Manchester mills can be found here.