James Robertshaw on Urban Outreach
If you receive our newsletter, you may remember some weeks ago that we mentioned a local charity, Urban Outreach, that one of our Directors, Lesley Sharrock, was volunteering for.
Over the summer holidays, Lesley and a large number of volunteers were meeting together each morning to prepare packed lunches for local children who would normally have free school dinners during term time.
Urban Outreach is an innovative charity which is well respected locally. They work to find solutions to difficult and intractable social problems. Today they deliver a range of commissioned and grant funded work in four main areas:
Offender Support
Health and Homelessness
Children and Families
Food and Cold Weather Provision
Over the six weeks of the Bolton Lunches project, they made 44152 sandwiches!
What an incredible achievement! There have been so many positive comments coming back from the various centres they delivered to. Many children have made new friends over the summer holidays while they were eating their packed lunches. This could not have been accomplished without all the incredible volunteers.
Enjoy this three minute video to learn more about the project, and most importantly, to see our Lesley in a hair net!
Urban Outreach are supported by over 250 volunteers in the areas of food handling and sorting, foodbank and winter café volunteers, and their support is growing amongst local businesses.
It was announced that Urban Outreach will be doing Bolton Lunches again over the October half term holiday as a ONE OFF. This is being funded by Asda with the hope that the project could then be used over the country by other organisations to help feed more children. This will start on Monday 24th October and run until Friday 28th October. They will be starting the sandwiches at 7am like the summer. It would be great to see you down there!
If you're unable to make the mornings, there are other opportunities to support their work. For more information, please visit their website.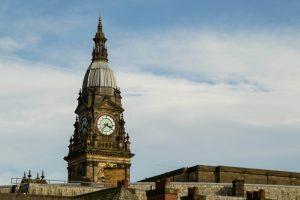 At James Robertshaw we've made a commitment to give back to the community and the local people who have supported our growing business over the years. As well as supporting charities, we look for ways to support businesses through initiatives such as the GM Chamber. Although we have clients covering the whole of the UK, we're still proud to be Bolton-based manufacturers. We have a fantastic reputation for delivering quality and this is due to the team we have working with us. There are also a plethora of good causes which make it easy to be generous.
If you'd like to find out more about any of the events and projects mentioned please give us a call today. For regular updates, interesting stories and great design ideas, use our online form to leave your details and mention you'd like to sign up to our newsletter.