A whole new look at James Robertshaw
At James Robertshaw we've always been known for our innovative approach to our product design, working closely with our clients to find the best solutions to even the most challenging of projects. We spent a lot of last year looking at many aspects of our business, including our marketing and communications. We decided it was time to bring in a fresh, new look to James Robertshaw. After inviting several Manchester based design and marketing agencies to discuss our brand with us, we decided to work with Project Simply.
Based at the Sharp Project, I've known Project Simply and its MD Christian Hill for a long time. They quickly demonstrated a clear understanding of our business and I know the new brand and website is just the start of what will be a long, and successful relationship.
Before Project Simply set to work on design, they carried out research with our staff and customers to find out what they liked about the existing identity, website and marketing materials and importantly, to discover what wasn't working.
They looked at all aspects of the business at James Robertshaw, from how contact is made with customers and orders taken, to the manufacturing processes and after sales services.
Project Simply identified that the most exciting part of our process is that all blinds, canopies and awning products are manufactured on site at our Bolton headquarters. I agreed with them that we should make that a big part of the new identity and have it feature strongly on our new website.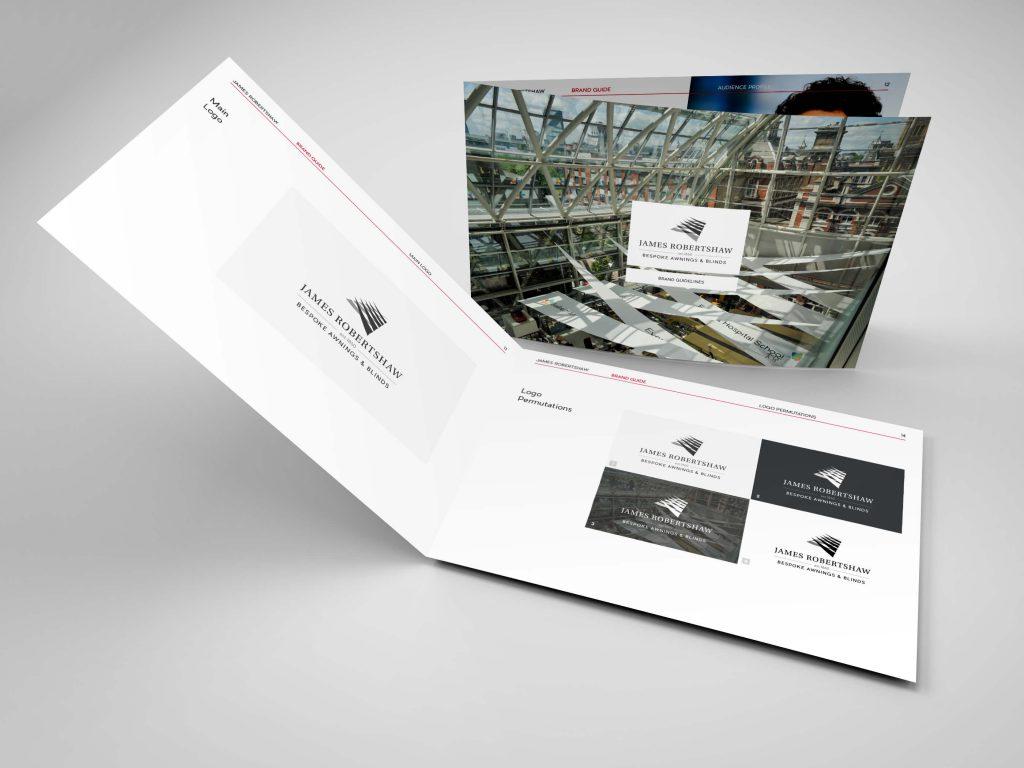 From the research we realised we needed to make our product ranges easier to digest online and we hope we've made some clear improvements already. In the coming months we'll be adding downloadable product brochures to the site but we'll never lose the first-hand customer contact. Anyone can pick up the phone or drop us an email and we'll be more than happy to help.
You can also expect a lot more film footage of our key projects and installations as we move forward. It's fantastic to be able to show our processes online to our customers. We'll also be writing regular blog posts on industry matters and inspirational design we've seen.
We've updated our identity; gone is the round blue and white stamp replaced with a simple new logo design featuring an icon to represent the shading all James Robertshaw products provide. A new colour palette has been introduced to help provide a distinctive, modern feel to our communications, which includes our monthly newsletters and product updates.
We're absolutely thrilled with our new identity and website and we hope all our customers are too. I'd welcome feedback or comments from you as we all know businesses are ever-changing. Standing still and patting ourselves on the back for a job well done is not our in DNA. We're always looking for ways we can improve all aspects of our business.